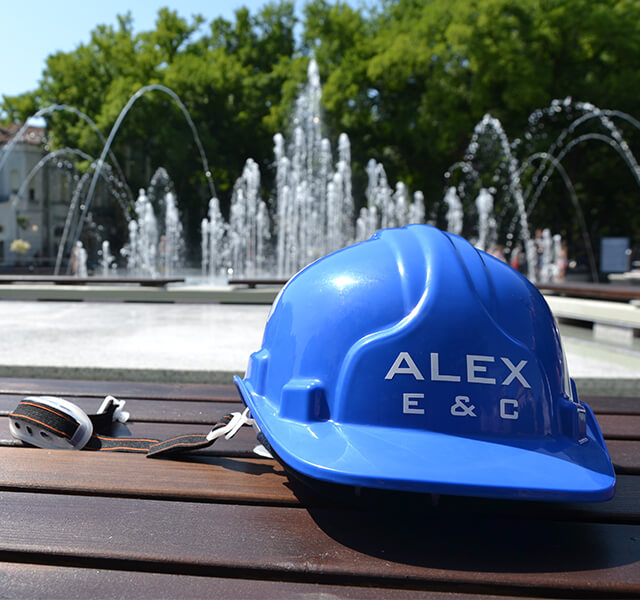 We have completed a great number of successful projects for public and private fountains, built in city squares, in office buildings and private facilities. Our in-house design office which deals with fountains provides consultancy services and assistance in designing. Our cooperation with architects to whom we provide the necessary information regarding the fountain equipment, enables designing different types of fountains.
The fountain water quality is not subject to standardization, therefore when making a hydromechanical calculation we use the calculation for a private pool. That means that the water in the systems we design is absolutely bacteriologically and chemically safe.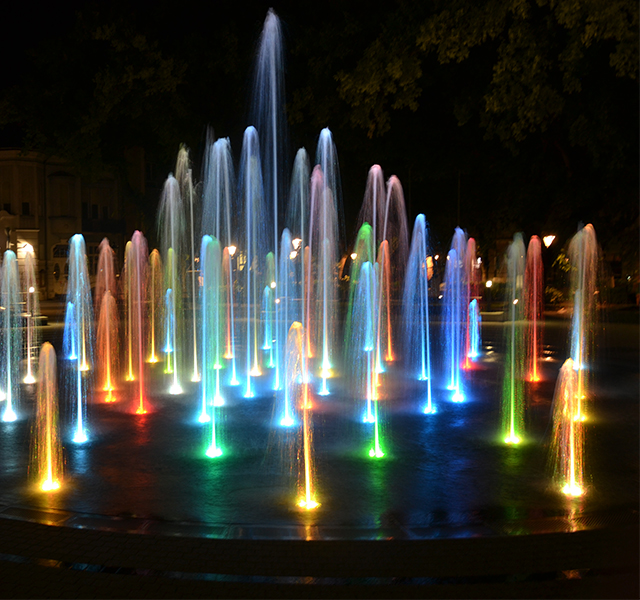 Each of our fountains has protection against wind blows and water spillage.
Fountains, the same as pools, require the use of the latest and highest quality materials and equipment. We have our own operating teams which are responsible for each segment of execution of works and workers of all crafts.
Each of our teams is accompanied by a site manager, assigned to the specific fountain. Our fountains are easy to maintain and use, with fully automated solutions and wind and water splashing protection.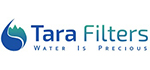 Interwoven with a net of crystal clear streams, Tara is synonymous with clean, deep green water and untouched nature. Inspired by Tara, we created water filters to bring you closer to the touch of untouched nature. Pressure filters are an integral part of any pool water filtration system. We offer our customers a complete and long-term solution that includes high-quality pressure filters. TARA filters can be used in the purification of water in swimming pools, communal plants for the purification of drinking water or for the purification of technical, process or waste water. They are suitable for use in the textile, chemical, pharmaceutical, agricultural and food industries – wherever mechanical water filtration is required and can be customized according to the specific requirements and needs of customers. We have the knowledge, capacity and experience to design and manufacture pressure filters, vessels and clarifiers for industrial water treatment plants, as well as storage tanks for various purposes. We have decided to adhere to globally recognized standards – the German standard AD – Merkblatt N1 and the BS4994 UK standard because compliance with the two standards ensures the highest product quality. Also, these two standards include all other European standards.

With experience and competence, we realise innovations. During our 145 years of company history we always fulfilled our pioneer role in design and development of pump technology. The high engagement of our own design department is leading regularly to new products which are not only of important practical utility but also durable and efficient. Quality is irreplaceable. Except by improved quality. A glance at the cost structure of our pumps over their life cycle shows clearly that apparently higher investment costs are paid off very quickly, ensuring that our pumps offer you long-term price advantages. Year after year. And that's no accident: we think about tomorrow today and always bear sustainability in mind. What's more, the longevity and minimal maintenance requirements of our high-quality pumps make them very popular with your service team. Long-lasting. Sturdy. Efficient. Our self-imposed utmost requirements on our products affect our processes in every level. Strict quality controls accompany our pumps from the development to the delivery to the customer. Our production is distinguished by an excellent educated staff. From the draft to the fabrication we are supported by top modern computer systems, software (3D-CAD) and simulations (CFD). Also applied is the industry 4.0 digital production technology CAM and 3D-printer. To guarantee worldwide valid quality standards we are certified acc. to DIN EN ISO.

High-quality drinking water, swimming pool water and environmentally compatible industrial waste water require high precision and reliability in all components of the water circuit, for monitoring and adjusting the water quality. For 60 years, Lutz-Jesco has acquired an outstanding reputation for the development, production and worldwide installation of these components. Our company has for many years represented innovative solutions for swimming pool water/drinking water disinfection and urban waste water treatment. Products for liquid, solid and gaseous media from our dosing and conveying technology divisions, such as dosing pumps, peristaltic pumps, gas/vacuum controllers and dry feeders, daily leave our factory premises for places around the world. There are also measurement and control assemblies for liquid and gaseous media, complete systems for the disinfection of drinking water, chemically resistant high-performance centrifugal pumps and customer-specific solutions for dosing applications. Over 150 different products with several thousand variants are now produced and sold by Lutz-Jesco at their head office in Wedemark. With other branches in Austria, Hungary, the Netherlands, Great Britain, USA, the United Arab Emirates and Malaysia, Lutz-Jesco has built up an international sales, support and production network. Lutz-Jesco is now represented in 70 countries around the world. Lutz-Jesco has been certified to ISO 9001:2015 standards for quality management and to ISO 14001:2015 for environmental management.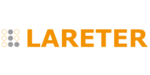 Lareter
PVC Pipes and Polyethylene Fittings
Lareter Spa is a Company founded in 1961 that has been operating for more than 50 years in the production of PVC Pipes and PVC and Polyethylene Fittings used for industrial applications, for the construction of pipelines for water supply, drainage and wastewaters and in agriculture for irrigation.
Company acquisitions
With the aquisition of Plastiform Srl in 2008, Lareter has expanded its know- how on the production of PVC and PE fittings having an entire production department, producing standard fittings or special ones according to drawings of the customers and manufacturing thermoplastic items through a process of both injection moulding and thermoformation. Thanks to the new skills Lareter is able to provide a complete and customized service to its customers for the realization of any type of project that involves the use of PVC pipes and PVC and polyethylene fittings. Another important acquisition concerned, in 2014, the company Fimap Technologies srl, a historic Italian company active in the production of PVC, Polyethylene, Steel and Carbon pipes, threaded and slotted, useful for the construction of water wells, boreholes, drainage and environmental investigations. This acquisition represented a further development for Lareter both in terms of knowledge and specific skills, useful for improving the product and the company proposal. Lareter Spa has also embraced the environmental cause in recent years and has started a process to improve the production cycle of PVC pipes and fittings in order to reduce the environmental impact deriving from its processes. Thanks to the entrepreneurial vision and the regional and European contributions received over the years, Lareter has been able to carry out various energy efficiency projects of its production lines and to reduce consumption, thus drastically reducing its environmental impact, in line with the commitments made by the countries in the different International Protocols on climate change.

Founded in 1984, Effast began supplying pressure piping systems in Genova Italy. 15 years later a factory was built and Effast produced its first Ball Valve. Acquired by Polypipe, a British manufacturer, in 2000, Effast has since been developing a comprehensive product portfolio in pressure pipe fittings and valves. Today, Effast systems are sold to over 60 countries around the world and can be found in applications such as; food and beverage processing, water treatment, marine, spa and swimming pools, mining, building technology and agriculture.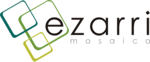 Ezarri is a leading company in the manufacture of glass mosaic. With experience covering more than 30 years, we are committed to a business project based on innovation, quality, service excellence and international expansion, all supported by a sustainable growth strategy. We produce more than 8,000 m² of our more than 300 style references per day with state-of-the-art technology and we seek service excellence for our customers around the world. We export 70% of our production, selling in more than 70 countries, spread over the 5 continents. Our commitment to quality is what sets us apart. Nine out of ten of our customers would recommend us as a mosaic supplier. Ezarri is the first glass mosaic company to obtain the ISO 9001 Quality Certificate. And in addition, we are committed to having 95% of the style references in stock, strictly meeting the delivery deadlines and processing the orders with a guarantee of success of 99.5%. Ezarri is a company that is fully aware of the importance of environmental care and sustainable development. One hundred percent of the glass that we use as raw material is recycled glass and we hold the ISO 14021 Product Environmental Certification.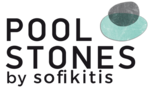 Poolstones
swimming pool stone decoration
Having more than 40 years tradition in the Natural Stone business, we have been the most specialized company all over the world for swimming pool stone decoration for the last 12 years. We export our products in more than 40 countries. We process natural stones to manufacture customized drain grates, copings and decking, especially designed for your needs. You may either select any of our standard pool products, or request your own special design, shape and texture. Enhance the enjoyment of your pool and spa and increase its value with natural stone decoration. Our unique products promise exceptional beauty and durability, adding luxury to your living at affordable prices. Poolstones 40-year experience and tradition in natural decorative stones processing, as well as the internationally recognized brand have highly contributed to our tremendous growth. Having as distinguishing elements the innovation, the expertise, the modern equipment, the customer-oriented philosophy and the well-trained manpower we seek to further raise the standards in the swimming pool industry. In this ever-changing industry, we, at Poolstones, have managed to remain committed to the values that have distinguished us as the premier leader in the swimming pool accessories industry. Values such as commitment to quality, innovation, efficiency and respect towards our personnel have been fundamental to our effort to achieve full customer satisfaction and upon them our corporate identity has been built.

Pahlen
swimming pool equipment
Invest in a superior quality and first-rate equipment! A pool is a long-term investment and materials such as stainless steel and bronze are your obvious choice in pool equipment and pumps.
With the Pahlén Pool System we are offering overall solutions in premium design:
– Pool equipment in acid-proof stainless steel
– Circulation pump made of bronze
– Sand filter in fibreglass reinforced polyester
– Heating products such as heat pumps, electric heaters and heat exchangers made of stainless steel or titanium
– Lights PAR56 or LED in acid-proof stainless steel
– Other choice of options like counter current Jet Swim
Pahlen Pool System
A safe choice. Choose a Pahlén retailer who is educated and very experienced and who will be there when you need future service. Choose Swedish made quality products from Pahlén. We have existed for more than 50 years and will be here for at least another 50 years. Supplied in the form of complete circulation systems with efficient cleaning, heating and lighting for the most common pool sizes. They are sold in basic and premium versions, with or without various options.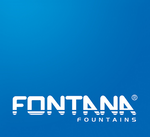 Fontana
fountain equipments
Back in 1971, when Fontana made its first fountain, it was something spectacular, something that attracted people to just stand and watch. For today's standards, it was nothing special really, it wasn't even illuminated at night, but still, it was something worth admiring. Next to this fountain, a passion took form, a hobby transitioned to profession and a brilliant history was just starting. Every fountain consists of a series of nozzles, underwater luminaires, pumps, control systems and various other components, but these parts are not just simple pieces of metal. Every fountain component is a marvelous piece of engineering, design and functionality; elaborately devised, precisely engineered and exhaustively tested under the harshest conditions to make sure it will give the water flowing through it the exact form we want – for decades to come. When every fountain nozzle in the market was made of bronze or brass or even sometimes tombac, we started looking for a much better material. Much more resistant to corrosion than bronze, lighter than tombac, harder than polyamide and we ended up revolutionizing the Fountain industry by using Stainless Steel. At first there were the stainless steel luminaires, then the first -worldwide- stainless steel Cascade jet, right after the fountain heads came up and finally a brand new type of Jumping Jet with splash-free cutting and an incredible in-house developed cutting mechanism. Meanwhile, we created from scratch a range of truly intelligent LED underwater luminaires that offer exceptional light intensity & vivid colors while consuming up to 96.7% less energy than conventional bulbs and also sporting industry-unique control and safety features. A fountain turns into magic when properly illuminated and we have put all of our expertise in these luminaires to achieve this in the most energy efficient way. Such lights illuminate the highest fountain in Netherlands and thousands even larger or smaller fountains all over the world, every night. We also believe that cutting-edge technology is an essential part of every fountain. We developed some unique technologies like controlling your fountain through your iPad and a series of other technological marvels that have revolutionized the fountain industry. We spent the most part of the last 5 years as an RnD lab, we upgraded our production line with the addition of amazing machines like Laser Cutters, CNC machines, specialized presses and other equipment to offer even better fountain equipment, even faster.

SAFE-RAIN
fountain equipment
Before starting work on a project, we listen carefully to your requirements and needs, assisting you in everything you need. So, we can advise focused on the end result. Using our knowledge and experience to get an accurate result. Thanks to the worldwide partner network of Safe-Rain, we can handle the entire process from design to installation of ornamental fountains. For you to worry only about what you want. Our premise is to adapt to your needs, and, thus, we develop a broad range of fountains that can range from simple adaptations of standard products to the complete development of a new, final product. Being manufacturers and having broad experience in the industry gives us the ability to be able to develop and manufacture the product most suited to your needs.
Aqua Source
swimming pool equipment
Since 1970, we specialize in manufacturing and distributing fountain products, swimming pool accessories and sauna products, both for private and commercial use. Our specialization, reliability and trustworthiness have ranked us as one of the largest Greek companies in the global market. For decades now we supply the world market with our products and we cooperate with companies in more than 40 countries. We provide for professionals and individuals in the Middle East, Europe, America and Asia. Acqua Source manufactures swimming pool equipment, like fiberglass filters, lights up to 300W, led technology lights, pool ladders, stainless fittings and many more. Moreover, we manufacture, complete fountain systems with stable, programmed or musical water features. We aim to serve reliably every need of the most demanding professionals dealing with swimming pools and fountains. All our products are constructed according to the highest standard and under the instructions of ISO 9001 & 9002.