Water treatment
and filtration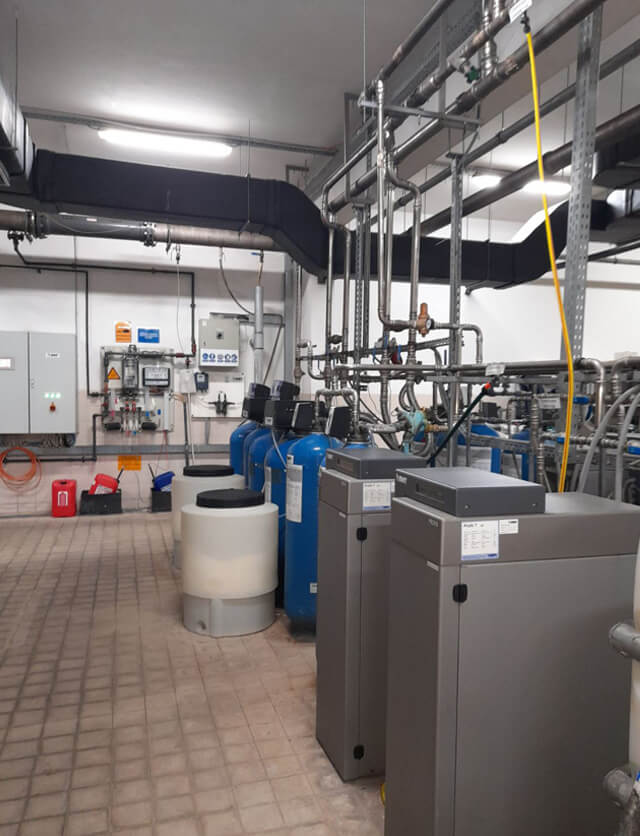 Alex Engineering & Construction provides complete technological solutions for purification and filtration of water for industry and household – drinking water, technical purposes and pool water.
Water treatment and filtration
Execution
Alex Engineering & Construction provides complete technological solutions for purification and filtration of water for industry and households – drinking water, water used for technical purposes and pool water.
Foreign particles in the plumbing may cause great problems and enormous expenses. The water that we drink is mostly clean. However, the problem occurs during transport of water to your facility. A broken pipe, service pipelines and other factors enable foreign particles to enter the water pipes and consequently, your installations. That can cause many problems such as clogged valves, leaking faucets and, in extreme cases, breaking of the pipeline. The way to prevent that is to install a mechanical filter to stop the waste before it can cause any problems.
ALEX E&C offers a wide range of high quality devices used for water purification:
Mechanical filtration (30, 50, 100, 200 microns)
Sand (AFM) filtration – 0.1 – 30 microns Water softening (simplex and duplex systems)
Water demineralization (reverse osmosis)
Ultrafiltration – aeration of water (air diffusors)
UV sterilization of water
Water disinfection
Chemical dosing equipment
Measuring and regulation devices for dosing of chemicals
Relying on many years of our own experience as well as the experience of leading European producers of water treatment and filtration equipment, we have developed our own sector which deals with high efficiency and affordable technological solutions for industrial and drinking water quality improvement using the latest technologies. Water purification equipment is configured by our team, consisting of technologists, mechanical and sanitary engineers, based on the physical/chemical and bacteriological analysis of water.
In order to properly determine the dimensions of water treatment equipment we need to know a few additional parameters: hourly/daily/monthly water consumption, intended use of water (domestic, commercial, industrial, special purpose) and technical possibilities for installation of the equipment (pipe diameter, pressure, position). The use of the latest technologies is our starting point and constant development of the products which we are the representatives of makes a significant contribution to the growth of our company.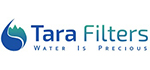 Interwoven with a net of crystal clear streams, Tara is synonymous with clean, deep green water and untouched nature. Inspired by Tara, we created water filters to bring you closer to the touch of untouched nature. Pressure filters are an integral part of any pool water filtration system. We offer our customers a complete and long-term solution that includes high-quality pressure filters. TARA filters can be used in the purification of water in swimming pools, communal plants for the purification of drinking water or for the purification of technical, process or waste water. They are suitable for use in the textile, chemical, pharmaceutical, agricultural and food industries – wherever mechanical water filtration is required and can be customized according to the specific requirements and needs of customers. We have the knowledge, capacity and experience to design and manufacture pressure filters, vessels and clarifiers for industrial water treatment plants, as well as storage tanks for various purposes. We have decided to adhere to globally recognized standards – the German standard AD – Merkblatt N1 and the BS4994 UK standard because compliance with the two standards ensures the highest product quality. Also, these two standards include all other European standards.
BWT
water treatment products
Our name says it all: we understand our mission to be to develop the best water treatment products and services anywhere. But even more: water is our mission. We ensure hygiene, safety and health in people's day-​to-day contact with water. We continuously pursue our research to develop innovative solutions, and work to further enhance our products. We aspire to provide our customers with the highest quality water treatment systems, technologies and services while simultaneously conserving the resources of our blue planet. One of the engines for growth is innovation. A company that seeks to grow, expand and improve must further develop itself, its products and services on a continuous, pro-​active basis, and sometimes think outside the box rather than rely on conventional, tried-​and-tested ways. By growth, we also mean geographically: currently, there are more than 80 BWT subsidiaries and affiliated companies worldwide, as well as R&D departments in France, Germany, Switzerland, Austria and Russia. And we're working on more! For us, however, further development doesn't only mean thinking about the far distant future, but also on what's lies directly ahead. This is why we're working continuously to improve and optimise our existing processes and procedural workflows, as well as fine-​tuning current technologies and products to make them even better. Throughout this growth process, we remain committed to our obligation of assuming environmental, economic and social responsibility.

LUTZ JESCO
solutions for swimming pool water
High-quality drinking water, swimming pool water and environmentally compatible industrial waste water require high precision and reliability in all components of the water circuit, for monitoring and adjusting the water quality. For 60 years, Lutz-Jesco has acquired an outstanding reputation for the development, production and worldwide installation of these components. Our company has for many years represented innovative solutions for swimming pool water/drinking water disinfection and urban waste water treatment. Products for liquid, solid and gaseous media from our dosing and conveying technology divisions, such as dosing pumps, peristaltic pumps, gas/vacuum controllers and dry feeders, daily leave our factory premises for places around the world. There are also measurement and control assemblies for liquid and gaseous media, complete systems for the disinfection of drinking water, chemically resistant high-performance centrifugal pumps and customer-specific solutions for dosing applications. Over 150 different products with several thousand variants are now produced and sold by Lutz-Jesco at their head office in Wedemark. With other branches in Austria, Hungary, the Netherlands, Great Britain, USA, the United Arab Emirates and Malaysia, Lutz-Jesco has built up an international sales, support and production network. Lutz-Jesco is now represented in 70 countries around the world. Lutz-Jesco has been certified to ISO 9001:2015 standards for quality management and to ISO 14001:2015 for environmental management.

EURO-CLEAR
water treatment company
Euro-Clear Kft. Was established in 2007 and is a 100% Hungarian-owned water treatment company, which deals with the production and wholesale of industrial and residential water treatment equipment. From household water purification and water softening devices to systems with a capacity of several 100 m3 / h, we design and manufacture drinking water and technological water treatment equipment. Based on the work done and more than a decade of experience, we can say about ourselves that in Hungary our company has manufactured the most household, small-scale water softening and water treatment equipment in recent years. The excellent quality of our devices is shown by the fact that our products can be found not only in Hungary but also in a significant part of Europe. Our main activity is the production of industrial water treatment, water purification, water treatment equipment, distribution of main units and components. Based on our many years of experience in the water treatment industry, we have developed our product portfolio to meet the needs of industry and the general public. We try to use this knowledge and experience by offering the most appropriate, practical and economical water treatment, water purification, water rights licensing and planning solution to our customers. The advantage of our European inventory allows us to serve the needs of partners specializing in the water treatment business quickly and flexibly. We provide a full range of services for drinking water, well water, cooling water, boiler feed water, mineral water, fish farming water, irrigation water, and swimming pool water treatment and water purification projects. Whether it is a new or existing system, we will assess the problem and the condition of the water treatment equipment, make the necessary recommendations and documentation, and then do the work. Euro-Clear Kft. Has a production base and warehouses at its more than 9,000 m2 premises at the disposal of its contracted partners. At our newly built site, we provide continuous training opportunities for our service technicians and installers.

Evoqua Water Technologies is a leading provider of water and wastewater treatment solutions, offering a broad portfolio of products, services and expertise to support industrial, municipal and recreational customers. Water plays an instrumental role in so many aspects of daily life beyond drinking water. Evoqua provides solutions for customers with critical water needs for energy generation, food & beverage safety and production, healthcare, manufacturing and many more. We understand and value the power of water to enhance life and we work to ensure its uninterrupted quantity and quality. We are the global leader in identifying emerging water concerns. Our entrepreneurial culture empowers us to quickly develop or acquire solutions, allowing our customers to proactively protect their business and end users. Our world-class expertise and ever-expanding portfolio of products has established Evoqua as the trusted advisor to municipal, industrial and recreational customers worldwide. Headquartered in Pittsburgh, Pennsylvania, Evoqua and our brands have over a 100-year heritage of innovation. We help more than 38,000 customers solve water challenges at over 200,000 installations worldwide and operate in more than 160 locations across ten countries. Every day, millions of people and thousands of companies rely on us as their trusted advisor to help them meet their water needs.