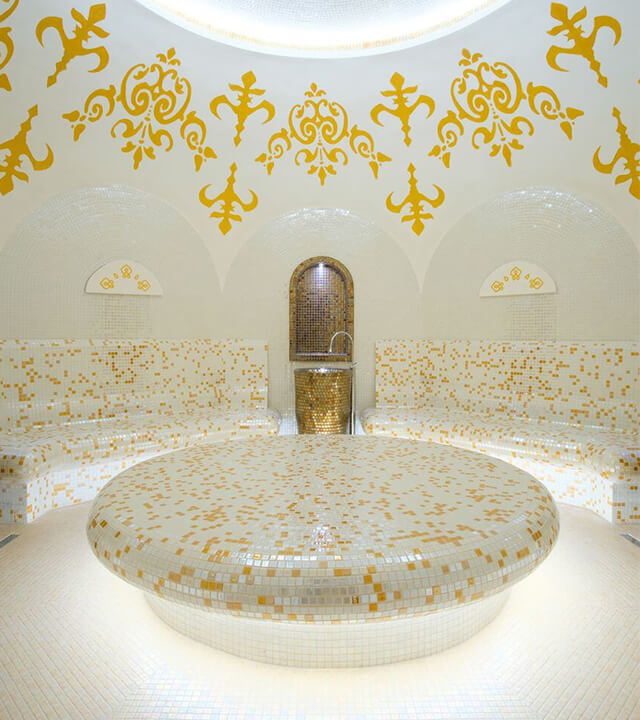 If necessary, the contents are optimized according to various criteria such as the number of users, the purpose of the object itself and its size
The entire team of our experts in spa centres architecture, who offer consulting services and design of the complete spa centre, depending on the intended use, type of the facility and budget, participates in the entire process, from consultations to organization.
If needed, the amenities are optimized based on different criteria such as the number of users, the intended use of the facility and its size. The preliminary design of the entire spa centre also requires all other segments necessary for its operation: movement technology, massage, rituals, wardrobe, as opposed to individual amenities such as steam baths, relax or cold rooms.
We apply internally developed design standards since we have our own plant for prefabrication of different spa centre elements, so our designs warrant impeccable functioning with minimum energy loss and coordination of all professions.
Most of the elements of spa centers are prefabricated in our plant in Belgrade, then transported and connected on site.
We have based the construction of spa centres on the modular construction and installation principles. Most of the spa centre elements are prefabricated in our plant in Belgrade, then transported and installed at the location.
The same goes for hydromechanical and electrical systems in spa centres. All the equipment and components are previously tested in our plant, then transported, assembled, installed and put into operation at the location, which enables installation at any location, even abroad, using the usual means of transport.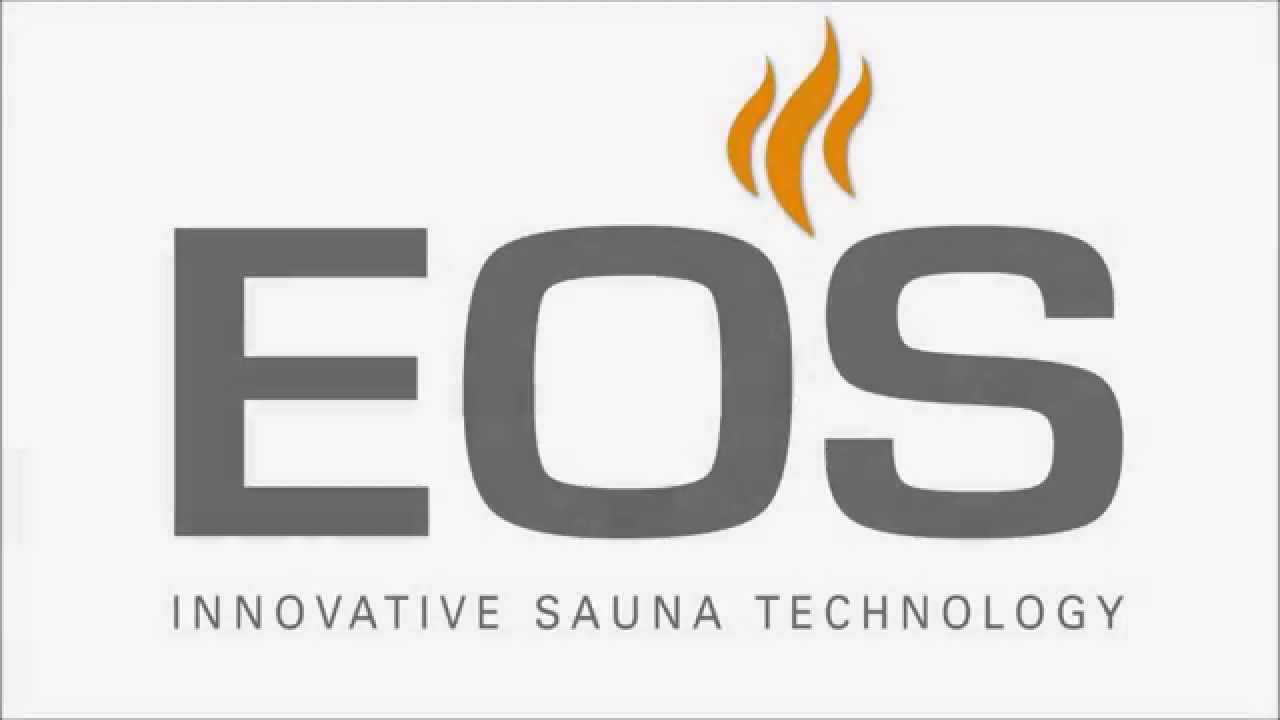 EOS Saunatechnik GmbH is an innovative company located in Driedorf in Germany's Westerwald region. We design and produce a comprehensive range of sauna heaters, control units and further accessories for private and commercial use for more than 75 years. EOS products are exclusively available by authorised and specialised distributors in more than 80 countries around the world. Today EOS offers a lot more than just equipment for saunas. Our product range also includes hardware for infrared warming cabins, steam generators and equipment for steam rooms, as well as a wide range of additional products and accessories for modern spa and leisure facilities. With over 75 years of company history, EOS has gathered a unique know-how, expertise and practical experience.

NORDMANN ENGINEERING
humidification products
NORDMANN Engineering AG has designed and built professional humidification products, which it markets and sells across the globe via 45 sales agents in various countries, for over three decades. Established 1986 in Muttenz, Switzerland, the company relocated in 2009 to Pfäffikon in the Swiss Canton of Schwyz, before moving back to the place of its origins on the River Rhine in Basel, where the borders of three countries: France, Germany and Switzerland meet and form a tripoint.To begin, NORDMANN Engineering AG designed and built innovative, high-quality electrode steam generators solely for heating, ventilation and air conditioning (cooling) applications. Today, NORDMANN Engineering AG also has a very respectable range of steam bath products. Since many years the Nordmann Engineering belongs to the Condair Group AG, Switzerland. According to that we ever since benefited from the synergies in R&D, supply chain and our assembly factory in Hamburg, Germany. As the Condair Group pursues a one-brand strategy the group management decided to change the brand from Nordmann Engineering to Condair in 2020. In addition, we offer products with still other humidification technologies for our markets.
Kärävä Oy is a family-owned Finnish company founded in 1988. We are an advocate of high quality and individuality. We want to offer solutions that reflect the customer's style and personality—whether it be a sauna or terrace or even wall paneling. The basic principle we have taken as our starting point is that if the customer can imagine the solution of their dreams, we can make it a reality. Imagination is the only limit.
PRODUCTION IN OUT OWN CARPENTRY SHOP
We manufacture our wood products using our own high-quality materials, purchased directly from the saw mills. The products are manufactured by hand in our fully equipped carpentry shop, which employs both joiners and carpenters. Their deep passion and high expertise are the most important asset of our company. Our machinery is modern and versatile, and it allows us to meet all kinds of orders, even large ones.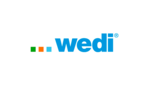 WEDI
bath construction elements
The sector is familiar with the directly tileable building materials, the floor-level showers and the design modules from wedi. Founded 35 years ago, the innovation leader is today active in 36 countries and works closely with architects, specialist dealers and tilers for all of its new developments. The wedi range is characterised by its requirements for diversity, simplicity and reliability. In the case of the building materials and elements, an enormous degree of flexibility with regard to formats and shapes ensures freedom in design. Contractors value the system components, which are few in number, precisely coordinated to one another and synonymous with rapid and custom-fit assembly. The great feeling of security with regard to technology is integrated: wedi building boards and elements are 100 percent waterproof. The company offers a premium-quality service – from marketing aids, over further training, to support with application technology. Wedi also presents clever solutions for common building problems with its latest product innovations for floor-level showers. In many installation situations, planners and contractors encounter assembly heights that are too low. Fundo Plano solves this problem in an elegant fashion. The complete system, made up of a floor element and an integrated drain, measures 65 mm tall – and thus also fits into spaces where every millimetre counts. This also applies to the new floor-level shower element, Fundo Ligno, which is unique in that it can fit perfectly into suspended timber floor structures.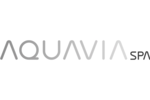 We design and manufacture our own hot tubs for public and private use, for indoor or outdoor installation, for frequent or occasional use and for relaxing or to supplement your fitness regime. We focus on constant innovation to make each of our products a category leader. Do you want to buy a hot tub? Aquavia Spa is a guarantee of success. We are the largest manufacturer of hot tubs and hydromassage tubs in Europe, with 30 years of experience. We opt for centralised manufacturing in our one factory near to Barcelona, which produces thousands of hot tubs and hydromassage tubs each year for the world's most demanding markets. Total quality, cutting-edge design and user-focused innovation are what set our exclusive products apart.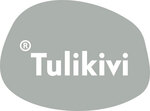 Tulikivi is Finland's largest stone processor and the world's largest manufacturer of heat-retaining fireplaces. Not only do we have six fireplace collections available in over 1000 different combinations, we also offer the world's most modern and extensive range of sauna heaters for both wood-burning and electric saunas, and we also produce a range of attractive stone products for indoor and outdoor use. At Tulikivi, we minimise our Carbon footprint in all our processes: we use stone, a durable natural material, and our fireplaces burn wood, a renewable fuel, resulting in lower energy consumption and lower emissions. In fact, we are the first company in our sector to calculate the carbon footprint of our fireplaces: in Tulikivi products, the manufacturing process is offset in as little as 1-2 years.
NoHrd
innovative exercise equipment made of wood
WaterRower Ltd. has been in Germany since 1994. In 2005 the NOHrD manufacturing facility emerged at our headquarters in Nordhorn, Lower Saxony, designing and producing high-quality fitness equipment out of wood. Alongside the well-established WaterRower machine (made in the US), the new WaterWorkx was successfully introduced to the market. Further NOHrD products soon followed: WeightWorkx, WallBars, SwingBells and the WaterGrinder. In 2013 the SlimBeam was presented to the fitness industry, promptly receiving the German PlusX Award for High Quality and Design! The label NOHrD perseveres in standing for high quality, design and sustainability, with our constant focus on selection of natural and sustainably managed materials. Each piece of our wooden exercise equipment is handcrafted in our manufacturing facility (the WaterRower is made in the US). The combination of classic handcraft and precision machine technology ensure consistent quality and constant progress. We place high value on respecting our environment, processing all bark and wood completely- there is no waste.
Ezarri is a leading company in the manufacture of glass mosaic. With experience covering more than 30 years, we are committed to a business project based on innovation, quality, service excellence and international expansion, all supported by a sustainable growth strategy. We produce more than 8,000 m² of our more than 300 style references per day with state-of-the-art technology and we seek service excellence for our customers around the world. We export 70% of our production, selling in more than 70 countries, spread over the 5 continents. Our commitment to quality is what sets us apart. Nine out of ten of our customers would recommend us as a mosaic supplier. Ezarri is the first glass mosaic company to obtain the ISO 9001 Quality Certificate. And in addition, we are committed to having 95% of the style references in stock, strictly meeting the delivery deadlines and processing the orders with a guarantee of success of 99.5%. Ezarri is a company that is fully aware of the importance of environmental care and sustainable development. One hundred percent of the glass that we use as raw material is recycled glass and we hold the ISO 14021 Product Environmental Certification.
Gessi has been designing and manufacturing exclusive bathroom and kitchen fittings and furnishings for almost 30 years. Today, the Gessi brand is acknowledged worldwide for its fashionable bathroom designs in all types of living environments, including hotels, spas, yachts and private residences. With creations ranging from bathroom accessories as faucets, taps, rain shower, shower head to ceramics and even precious bathroom textiles and air fresheners, Gessi has created a new style of living: a "design to be experienced, to be worn and breathed". In fact Gessi designs involve all of the senses thereby allowing the user to enjoy personal spaces that offer a new sense of well-being, a daily wellness experience in which to celebrate a renewed contact with one's inner self. Gessi's "Made in Italy" bathroom products and accessories are manufactured in harmony with the utmost respect for the environment and the user, creating a new awareness and appreciation of bathroom design, and focusing upon the objects' charm and elegance, as well as their ethical content. Gessi bathroom products enjoy an extraordinary client base of architects, interior designers, and lifestyle enthusiasts… outgoing, creative, dynamic, and innovative individuals, who like to think outside the box inventing the future. With these individuals in mind, Gessi has dedicated itself to offering new living concepts with the widest assortment of products imaginable, in a vast range of styles, models and application solutions allowing for unlimited freedom in designing interiors. New and unpredictable elements, as well as special aesthetic and technological product features create living spaces where everyday activities take on new and extraordinary values. Gessi believes in innovation as a means of fulfilling dreams and anticipating needs. Not limiting itself to the invention of new stylistic solutions for luxury bathroom suites and well-being, Gessi stresses on respecting the environment, with new technologies, new production processes and new materials. Gessi projects spring from creative freedom and a passion for objects liberated from prescribed and encoded functions and reinvented for new uses: empathetic, friendly and enjoyable bathroom objects. Objects that improve people's lives.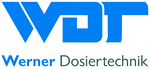 WDT
wellness center systems
Our company has been founded 35 years ago by Mr. Dietmar Werner with the invention of the GRANUDOS system for the dosing of chlorine granulate. Today we develop, produce and distribute an extensive and comprehensive product range of measuring, control and dosing systems for the disinfection of public and private swimming pools, as well as control and attraction systems for wellness facilities and dosing systems for drinking and waste water treatment. From our point of view it is a necessary core competetence to undestand the application areas of our products and its associated technical systems as a total, to be able to transfer this know-how to our partners.
WDT Werner Dosiertechnik stands for:
– Comprehensive know-how
– Highest material and product quality
– Professional consulting
– Extensive service network of our trained partners
– Exclusively educated and qualified employees
– Service and solution orientation
– Continuous development
We export 75 % of all of our products. Our team is the foundation of our success. Due to on-going professional development programmes and training, our 55 employees are always up-to-date with the latest technical developments.