Alex E&C provides design services for all types of private and public swimming pools, sports centers and aqua parks.
Designed swimming pools
Design
Alex E&C provides design services for all types of private and public pools, sport centres and water parks.
The in-house design office, consisting of mechanical engineers, architects, construction and electrical engineers, is in charge of design elaboration and consulting. As a result, we ensure consistent quality and an optimized solution for every project we are involved in.
Our experience in working in the domestic and foreign markets prompted us to make submission of bilingual designs a standard practice in our work.
Design standards:
Over the many years of our business operations, we have internally adopted several design standards, which, we are certain, provide security for the investor in all exploitation conditions.
Our designs are in compliance with the Rulebook on Health Safety of Pool Water, Rulebook on the Quality of Pool Water and other current laws and bylaws.
Design standards are by all means in compliance with the above regulations and we usually apply DIN 19643 or PWTAG Code of Practice, which give clear and unequivocal instructions for design elaboration, and the choice of standard depends on the type of facility and the needs of the investor.
Beside complying with the regulations and design standards, our designs are also in compliance with internal standards of hotel operators and/or sport federations and associations. That means that if we design a hotel which is to be a part of a particular franchise (chain), the pool and pool equipment will not be a problem for the investor. In case of sport facilities, we most often apply the strict FINA standards and rulebooks.
We have our own operations, teams responsible for each segment of performance, as well as masters of all profiles.
Designed swimming pools
Execution
Building a pool requires the latest and the highest quality materials and equipment. We believe that our particular advantage is that we have a lot of machinery and our own teams which are responsible for every execution segment, skilled workers of all crafts and an in-house electrical sector which installs entire automation systems.
Each of our teams is accompanied by a site manager assigned to the specific facility. We have participated in capital projects in the field of pools and pool equipment and in building of several water parks, one of which being the largest in the region.
Our product, A Filter, has been developed and is produced in our own plant, and in addition to pressure filters, we produce batteries and valves. A great number of components are prefabricated in our own plant, therefore the mounting and installation are much easier and faster.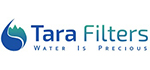 Interwoven with a net of crystal clear streams, Tara is synonymous with clean, deep green water and untouched nature. Inspired by Tara, we created water filters to bring you closer to the touch of untouched nature. Pressure filters are an integral part of any pool water filtration system. We offer our customers a complete and long-term solution that includes high-quality pressure filters. TARA filters can be used in the purification of water in swimming pools, communal plants for the purification of drinking water or for the purification of technical, process or waste water. They are suitable for use in the textile, chemical, pharmaceutical, agricultural and food industries – wherever mechanical water filtration is required and can be customized according to the specific requirements and needs of customers. We have the knowledge, capacity and experience to design and manufacture pressure filters, vessels and clarifiers for industrial water treatment plants, as well as storage tanks for various purposes. We have decided to adhere to globally recognized standards – the German standard AD – Merkblatt N1 and the BS4994 UK standard because compliance with the two standards ensures the highest product quality. Also, these two standards include all other European standards.

With experience and competence, we realise innovations. During our 145 years of company history we always fulfilled our pioneer role in design and development of pump technology. The high engagement of our own design department is leading regularly to new products which are not only of important practical utility but also durable and efficient. Quality is irreplaceable. Except by improved quality. A glance at the cost structure of our pumps over their life cycle shows clearly that apparently higher investment costs are paid off very quickly, ensuring that our pumps offer you long-term price advantages. Year after year. And that's no accident: we think about tomorrow today and always bear sustainability in mind. What's more, the longevity and minimal maintenance requirements of our high-quality pumps make them very popular with your service team. Long-lasting. Sturdy. Efficient. Our self-imposed utmost requirements on our products affect our processes in every level. Strict quality controls accompany our pumps from the development to the delivery to the customer. Our production is distinguished by an excellent educated staff. From the draft to the fabrication we are supported by top modern computer systems, software (3D-CAD) and simulations (CFD). Also applied is the industry 4.0 digital production technology CAM and 3D-printer. To guarantee worldwide valid quality standards we are certified acc. to DIN EN ISO.

High-quality drinking water, swimming pool water and environmentally compatible industrial waste water require high precision and reliability in all components of the water circuit, for monitoring and adjusting the water quality. For 60 years, Lutz-Jesco has acquired an outstanding reputation for the development, production and worldwide installation of these components. Our company has for many years represented innovative solutions for swimming pool water/drinking water disinfection and urban waste water treatment. Products for liquid, solid and gaseous media from our dosing and conveying technology divisions, such as dosing pumps, peristaltic pumps, gas/vacuum controllers and dry feeders, daily leave our factory premises for places around the world. There are also measurement and control assemblies for liquid and gaseous media, complete systems for the disinfection of drinking water, chemically resistant high-performance centrifugal pumps and customer-specific solutions for dosing applications. Over 150 different products with several thousand variants are now produced and sold by Lutz-Jesco at their head office in Wedemark. With other branches in Austria, Hungary, the Netherlands, Great Britain, USA, the United Arab Emirates and Malaysia, Lutz-Jesco has built up an international sales, support and production network. Lutz-Jesco is now represented in 70 countries around the world. Lutz-Jesco has been certified to ISO 9001:2015 standards for quality management and to ISO 14001:2015 for environmental management.
Bayrol
water care products
We offer everything you need for simple and optimal water care – from products for reliable basic care and multifunctional products to problem solvers to quickly get the water under control again. We deliver products that meet the highest quality standards and offer you the best possible bathing comfort. We support you so that you use the right product at the right time ,  in the right dosage, and thus prevent water maintenance problems with foresight. Our know-how in this area is expressed in a wide range of special products that have been developed exclusively for the special requirements and needs of these bathrooms. In addition, we offer a comprehensive range of reliable and high-quality automatic measuring, control and dosing systems that meet the standards for publicly accessible swimming pools. We offer a wide range of over 80 BAYROL products for crystal clear and hygienically pure water  . The range covers all areas of water care, from pH regulation and filter cleaning to algae prevention, in order to care for the water in all swimming pools (in-ground / partially in-ground pools and above-ground pools).

Pahlen
swimming pool equipment
Invest in a superior quality and first-rate equipment! A pool is a long-term investment and materials such as stainless steel and bronze are your obvious choice in pool equipment and pumps.
With the Pahlén Pool System we are offering overall solutions in premium design:
– Pool equipment in acid-proof stainless steel
– Circulation pump made of bronze
– Sand filter in fibreglass reinforced polyester
– Heating products such as heat pumps, electric heaters and heat exchangers made of stainless steel or titanium
– Lights PAR56 or LED in acid-proof stainless steel
– Other choice of options like counter current Jet Swim
Pahlen Pool System
A safe choice. Choose a Pahlén retailer who is educated and very experienced and who will be there when you need future service. Choose Swedish made quality products from Pahlén. We have existed for more than 50 years and will be here for at least another 50 years. Supplied in the form of complete circulation systems with efficient cleaning, heating and lighting for the most common pool sizes. They are sold in basic and premium versions, with or without various options.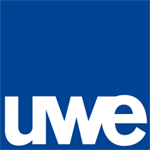 Water and air, innovative energy and quality. That's how we transform your pool into an oasis of fun, a fountain of youth, a world of pleasure, a source of unforgettable moments with your family and friends and especially, of course, for you. Plunge into a world of pleasure – uwe JetStream , a medium-sized enterprise with many benefits: lean structures, efficient processes and a staff with a personal touch who go the extra mile.
History
Water is our element. Founded in 1948 as specialist for underwater-motor pumps we later enlarged our focus by developing and manufacturing swimming pool technology. 1967 set the course for the future: the worldwide first countercurrent unit. Created by ourselves and aptly called JetStream, it became the new company name. Our invention revolutionised the traditional swimming pool. By regulating the current, even small pools can become really exiting – even for trained athletes. Today uwe JetStream is the worldwide renowned manufacturer of swimming pool technology for domestic and public pools. Our range of products includes countercurrent units, massage jets, pumps, accessories and much more. As leader in innovative and quality products we distribute our systems in more than 50 countries around the world.
Philosophy
Being the inventor of the countercurrent unit creates high expectations. It's a commitment that we cultivate intensely, with groundbreaking technical innovations and designs that pave the way for tomorrow's trends. We often look "beyond the edge of the pool" and put our heads together with inventors, developers and designers of other disciplines. The success of longlasting and trend-setting innovative products depends on quality standards that are above reproach. All our products are manufactured in Germany and delivered pre-mounted to our customers. We focus on integral system solutions. With regards to materials, function and performance, JetStream products are coordinated and complement each other – from pump to countercurrent or massage systems. Single-source supply and only the very best quality – our passion and day-by-day challenge.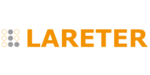 Lareter
PVC Pipes and Polyethylene Fittings
Lareter Spa is a Company founded in 1961 that has been operating for more than 50 years in the production of PVC Pipes and PVC and Polyethylene Fittings used for industrial applications, for the construction of pipelines for water supply, drainage and wastewaters and in agriculture for irrigation.
Company acquisitions
With the aquisition of Plastiform Srl in 2008, Lareter has expanded its know- how on the production of PVC and PE fittings having an entire production department, producing standard fittings or special ones according to drawings of the customers and manufacturing thermoplastic items through a process of both injection moulding and thermoformation. Thanks to the new skills Lareter is able to provide a complete and customized service to its customers for the realization of any type of project that involves the use of PVC pipes and PVC and polyethylene fittings. Another important acquisition concerned, in 2014, the company Fimap Technologies srl, a historic Italian company active in the production of PVC, Polyethylene, Steel and Carbon pipes, threaded and slotted, useful for the construction of water wells, boreholes, drainage and environmental investigations. This acquisition represented a further development for Lareter both in terms of knowledge and specific skills, useful for improving the product and the company proposal. Lareter Spa has also embraced the environmental cause in recent years and has started a process to improve the production cycle of PVC pipes and fittings in order to reduce the environmental impact deriving from its processes. Thanks to the entrepreneurial vision and the regional and European contributions received over the years, Lareter has been able to carry out various energy efficiency projects of its production lines and to reduce consumption, thus drastically reducing its environmental impact, in line with the commitments made by the countries in the different International Protocols on climate change.

Founded in 1984, Effast began supplying pressure piping systems in Genova Italy. 15 years later a factory was built and Effast produced its first Ball Valve. Acquired by Polypipe, a British manufacturer, in 2000, Effast has since been developing a comprehensive product portfolio in pressure pipe fittings and valves. Today, Effast systems are sold to over 60 countries around the world and can be found in applications such as: food and beverage processing, water treatment, marine, spa and swimming pools, mining, building technology and agriculture.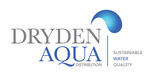 Dryden Aqua
glass filtration media
Dryden Aqua is one of the largest manufacturer of glass filtration media. As marine biologists, we have a unique knowledge combination and detailed understanding of the biological as well as the physio-chemical reactions in water. This has enabled us to develop and manufacture a highly innovative range of products such as the Activated Filter Media AFM®. We are proud to provide sustainable and cost-effective solutions for the drinking & waste water industry, for aquaria and aquatic life support systems as well as for swimming pools worldwide. AFM® Activated Filter Media is a direct replacement for sand, doubling the performance of sandfilters without the need of additional investments in infrastructure. AFM® resists biofouling, biocoagulation and transient wormhole channeling of unfiltered water and outlasts all other filter media. AFM®is a highly engineered product manufactured from a specific glass type, processed to obtain the optimum particle size and shape. It is then exposed to a 3-step activation process to become self-sterilizing and to acquire superior adsorption properties.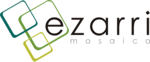 Ezarri is a leading company in the manufacture of glass mosaic. With experience covering more than 30 years, we are committed to a business project based on innovation, quality, service excellence and international expansion, all supported by a sustainable growth strategy. We produce more than 8,000 m² of our more than 300 style references per day with state-of-the-art technology and we seek service excellence for our customers around the world. We export 70% of our production, selling in more than 70 countries, spread over the 5 continents. Our commitment to quality is what sets us apart. Nine out of ten of our customers would recommend us as a mosaic supplier. Ezarri is the first glass mosaic company to obtain the ISO 9001 Quality Certificate. And in addition, we are committed to having 95% of the style references in stock, strictly meeting the delivery deadlines and processing the orders with a guarantee of success of 99.5%. Ezarri is a company that is fully aware of the importance of environmental care and sustainable development. One hundred percent of the glass that we use as raw material is recycled glass and we hold the ISO 14021 Product Environmental Certification.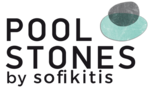 Poolstones
swimming pool stone decoration
Having more than 40 years tradition in the Natural Stone business, we have been the most specialized company all over the world for swimming pool stone decoration for the last 12 years. We export our products in more than 40 countries. We process natural stones to manufacture customized drain grates, copings and decking, especially designed for your needs. You may either select any of our standard pool products, or request your own special design, shape and texture. Enhance the enjoyment of your pool and spa and increase its value with natural stone decoration. Our unique products promise exceptional beauty and durability, adding luxury to your living at affordable prices. Poolstones 40-year experience and tradition in natural decorative stones processing, as well as the internationally recognized brand have highly contributed to our tremendous growth. Having as distinguishing elements the innovation, the expertise, the modern equipment, the customer-oriented philosophy and the well-trained manpower we seek to further raise the standards in the swimming pool industry. In this ever-changing industry, we, at Poolstones, have managed to remain committed to the values that have distinguished us as the premier leader in the swimming pool accessories industry. Values such as commitment to quality, innovation, efficiency and respect towards our personnel have been fundamental to our effort to achieve full customer satisfaction and upon them our corporate identity has been built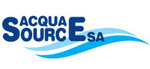 Aqua Source
swimming pool equipment
Since 1970, we specialize in manufacturing and distributing fountain products, swimming pool accessories and sauna products, both for private and commercial use. Our specialization, reliability and trustworthiness have ranked us as one of the largest Greek companies in the global market. For decades now we supply the world market with our products and we cooperate with companies in more than 40 countries. We provide for professionals and individuals in the Middle East, Europe, America and Asia. Acqua Source manufactures swimming pool equipment, like fiberglass filters, lights up to 300W, led technology lights, pool ladders, stainless fittings and many more. Moreover, we manufacture, complete fountain systems with stable, programmed or musical water features. We aim to serve reliably every need of the most demanding professionals dealing with swimming pools and fountains. All our products are constructed according to the highest standard and under the instructions of ISO 9001 & 9002.
In contrast to the standard way of building a pool, prefabricated pools are significantly faster to install, have a lower cost and require little preparatory work, which, along with their high performance and quality, makes them very affordable, especially for private users.
The existing conceptual solutions offer the possibility of selecting individual parts and characteristics of an already made pool, and each pool is tailored to the user's needs. The preparation of the location for the installation of the pool requires the excavation of the land, its leveling and the ready connecting elements according to the technical requirements.
Polypropylene pools manufactured by DIJAMANT Pools are made of special Poliston plastic (polypropylene) manufactured by German manufacturer Roehling, thickness 5mm – 12mm. These high-quality pools are made of homogeneous materials in vibrant colors, are frost- resistant and have water-repellent insulation.
More information at office@alexec.rs
TYPES OF PP SWIMMING POOLS

The perfect family garden pool
EXPANDED POLYSTYRENE (EPS) POOLS
The pools of the Italian manufacturer of prefabricated pools Preformati, made of EPS components – an insulating material of high density and the best production technology, are assembled from parts for constructing pools, bathtubs and pool furniture. After a very quick assembly, the molded pool is covered with a final layer, finished and connected to the installations.
More information at office@alexec.rs
Designed to meet the specific needs of users in combination with the most modern equipment, hydromassage bathtubs provide the opportunity for maximum relaxation through hydromassage.
Commercial hydromassage bathtubs, of unique design and exceptional performance, are the product of our Alex E&C team. They are mainly intended for facilities that require a higher user capacity, such as spa and wellness centers, public facilities and hotels.
Prefabricated hydromassage bathtubs are of smaller dimensions, intended for private users. Reformatted hydromassage bathtubs made of EPS – high-density insulating material and the best production technology, regardless of the already defined conceptual solution, give the possibility of choosing features and details according to the user's wishes. After a very quick assembly, the shaped bathtub is covered with a finishing layer, then the final finishing is done and connected to the appropriate installations.
The high-quality AISI 316L stainless steel used for Diamant INOX line pools offers a number of excellent production possibilities and guarantees a long life, maximum stability and durability. The steel known as "austenitic stainless steel" is an alloy of several metals, such as chromium, nickel, carbon and molybdenum. It is a multifunctional material that gives the pool a fresh, luxurious and modern look and is an ideal choice for outdoor use.
More information at office@alexec.rs